Using Social Media to Promote Your Books
Posted On: 2015-05-28
by: Bill Platt
May
28, 2015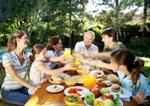 Book promotion is an idea that most book authors have a hard time putting together.
You might try to make this harder than it really is, but in a nutshell, book promotion consists of only four steps:
* Creating a product that people will enjoy reading;
* Getting your book ad in front of the people most likely to want to purchase your book.
* Providing an opportunity for people to buy your book.
* Reaching more people with your message.


In other words, write a good book, get it in the "line of sight" of the people most likely to purchase your books, link to your book's sales pages, then ramp up your potential reach.
If you spend any amount of time on FaceBook, Twitter, Reddit or similar social media sites, you likely see stories, images and videos that go massively viral.
HERE
is one that is based on a quote from author, Arthur C. Clarke. At this writing, this image was only released 11 hours ago, and so far, it has more than 52,000 likes and 7,669 shares!
Think about that for a second...
If you can create an image that references and links one of your books in the description section, how many people might be able to see the link to your book in the next 11 hours, 24 hours, or 7 days?
A Game of Numbers
When doing any type of advertising, the first step is to create an ad format that wins eyeballs. The second step is to convert readers into action takers. And the final step is to convert action takers into buyers.
In other words, we have to:
* Get people's attention;
* Encourage people to visit our sales pages;
* Convince them to make a purchase.


Ask anyone involved in marketing at any level, and they will tell you the same. "Marketing is a numbers game."
We can only reach so many people with our sales message.
We can only entice so many people to read our ad.
We can only get so many people to take further action, such as to want to find out how to buy our offer.
Then, we can only get so many people to make the actual purchase.
If you understand the "number's game", then you will be better positioned to put your advertising in front of more people.
Maybe only 1% of the people who look at our ad will take further action and visit our sales page. Once at our sales page, maybe only 1/2 of 1% will hit the buy button.
If we want to sell more stuff, we have to get our advertising in front of more people.
If only 1-in-100 who see our ad make a purchase, then it is in our best interest to put our ads in front of more people.
Conversion rates will vary based on a number of factors including:
* How many people we can put our ads in front of.
* How effectively our ad gets the attention of the people we are trying to reach.
* How well targeted our ads are.
* How convincing our ad is to get people to visit our sales pages.
* How compelling of an offer we present to people at our sales page.


I have products that I promote that frequently clear 20% sales conversion. This number related to the number of people who look at the sales page, then make a purchase.
But that is with my own mailing list, and the quality of my pre-sale message that I mailed to my readers.
Interestingly, I manage mailing lists for several people.
I have seen offers where I get plus 30% sales conversion when I send an offer to my mailing list. But, when I send the offer to someone else's mailing list, conversions are sub-5%, utilizing the same basic sales message.
It really depends on who you are reaching with any particular offer.
I mailed an offer this week, and here is the layout of the numbers:
* 20% opened my pre-sale message;
* 15% clicked the link to the vendor's sales page;
* 24% of those reaching the sales page made a purchase.


I am telling you about this, because the numbers vary at each step in the process, based on a multitude of different factors including:
* Day and time of mailing;
* People reached;
* Subject line on email;
* How my pre-sales page is written (the email);
* What I focused on inside the email (interestingly, people say that they hate "hype emails," but people buy more often when I suggest that someone achieved specific results using the information contained in the product);
* How the sales page is constructed;
* The price of the offer;
* And many more variables.


The numbers are always all over the chart, and the only thing that I can guarantee about the numbers you will see is that
if you do nothing, your numbers won't be as good as they could be.
Back to Social Media
The goal here is for you as a book author to create a social media piece that will draw potential buyers to your sales page.
Your success using social media to promote your books starts with one very important step: Take action.
Even if you fail with social media, you will have at least tried, without wasting too much of your time or energy.
If you succeed with social media, you could very literally knock it out of the park.
This is at the top of my mind today, because I saw a story the other day:
"
Achieving Viral: Here's the Secret Sauce Behind Images That Win The Internet.
"
I have been trying to learn the secret sauce behind viral images for years, because if you can master social media marketing, you may never have to pay for advertising again -- ever!
Here is another study to help you wrap your head around what it takes to flourish with social media:
"
Social Media Images: 5 Ways to Go Viral
"
Also helpful to this area of study is the social media posts that actually did go viral.
Here are a few articles that outline the successful viral posts:
* "
50 Viral Images (and how they spread)
"
* "
Top 20 Viral Photos on Facebook
"
* "
Shutterstock's 10 Most Viral Images of 2014
"
Mastering Social Media Isn't Easy...
But, if you can master social media, the world will become your oyster.
If you can master social media, the world might be beating a path to buy your books.
The potential is there to GO BIG and GO BIG FAST...
Keep in mind that images and video are huge in social media websites.
Conquering Social Media Might Be Easier Than We Think...
The beautiful thing about this is that you don't necessarily need to be the creator of the visual content to make a splash in social media platforms.
You could find a video on YouTube that you think might go big, and you can share that video in your time line, using your own description with a link to your book.
You might also find an image that you can utilize in your social media marketing to promote your books.
Be super-sensitive to the copyright owner of the image. Instead of taking a picture directly from a website and using it in your feed, link to the picture from the source web page, or if it is a stock image, pay the few bucks required to get the rights to publish that image.
Getting Started Is Easy
Create your social media presence, if you don't have one already, then start sharing photos and videos that other people seem to already have shown a liking.
If you jump over to
my Facebook page
, you might note that I create almost nothing I share on Facebook.
I simply share what it often otherwise popular, or something that I believe will become popular.
Someone asked me the other day where I manage to find such outstanding, interesting or funny things to share....
And here is the secret sauce behind my social media marketing...
On Facebook, I personally follow:
* Radio Stations
* Science Websites
* News Stations
* Print Magazines


These people already know how to create stories that will get attention.
I simply piggy-back
what they are doing right
to build a following of my own. :)
And, instead of seeking the single image that will make me a household name, I focus on making a lot of incremental smaller steps to take me where I want to go.
I don't need to create something that will become the top viral image of 2015 to win with social media. I simply need to win hearts and minds, one image at a time.
Bill Platt
has been providing training and services to professional writers since circa 2001.
For nonfiction writers
, he has created a website (http://nfbullets.com/members/) where he provides hundreds of pages of organized research. With this information, you can in fact build a nonfiction book outline from any of the pages provided. There is also a lot of information provided that would be very useful to fiction writers, because it will let you find details that will make your fiction more interesting.
For fiction writers
, he has two websites that will help with story ideas.
The first is (
http://fictionplots.com/members/
) which provides really detailed story plots written in a series format.
The second is (
http://writinglovescenes.com/members/
)
which provides access to cut-paste-and-edit love scenes to help you write love scenes for your romance books.
If you are looking for basic story ideas that might inspire your creativity, he has just released his first in a series of Kindle books (soon to also be available in workbook format) called, "
Fiction Story Prompts: 52 Weeks of Story Ideas
". This first book is for people searching for story ideas in the Fantasy / Paranormal genres.
If one of these resources looks like it might help you in your writing endeavors, click the links to learn more about those offers.