Using Facebook To Build Community Around Your Book Genre
Posted On: 2014-02-12
by: Mercedes Tabano
February
12, 2014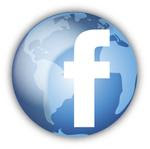 Once, Facebook was known as a hangout for teenagers and college age adults. Fast forward about a decade, and today there are very few teens on Facebook. So where did they go? They grew up.
Those who were teens then are full-fledged adults now. Adults with jobs and money to spend on niceties like your books. This makes Facebook the perfect place to build community for your books. So how does one harness the power of Facebook to create a never ending traffic source for your books?
There are two ways to brand your books; by author, or by genre. If you are an author who only writes in one genre, then an author's page is worth looking into. For most people however, a genre page is preferred. A genre page is a page that talks about your genre. There are two main genres for indie publishers; fiction and how-to.
Building Your Fan Page
A fan page is a Facebook page for business. It has fans instead of friends. Another advantage is that Facebook allows you to advertise directly on your page. This is where you can promote your offers and list building posts. When choosing the category for your page, choose website or magazine. This gives you the most flexible marketing options. Stay away from 'community' as choosing this category could result in your page being confiscated.
Keep in mind that you are not selling a single book, you are selling a series of books. If all you ever plan to have is one book on the topic, then it's not worth building up a Facebook page. The name is a very important part of your community building efforts. Study after study has proven that people do not follow brands unless they are mainstream. They follow interests. So a page called "I love Labradors" will have more fans than one called "How to Train your Labrador"
Content Creation
Now that you have your page set up, it's time to create content. Fortunately, content is the same no matter what genre you're in. you need a mixture of quotes, images, links and promotional posts. You can use a site such as
http://search.creativecommons.org/
to search for images with a creative commons licensee that you can post on Facebook.
You can also search images from similar pages on Facebook itself. Usually an image that is found on Facebook has a certain level of protection so it can be reused on Facebook. (But not always on blogs or in books, so do check carefully.)
Quotes, memes and other 'viral' content can be made using meme generators, special software or even PowerPoint.
Build Your List
You may have heard that "the money's in the list" and that's still true. Once you start getting over 1, 000 fans, it's time to start posting list building offers. The link takes them to your opt-in box where they can opt-in to claim their reward. While it's true that many marketers treat Facebook like a list, you want to have these names in case Facebook ever goes the way of Myspace. This way, you can just send an email blast to your list telling your fans where they can find you now.
Run An Ad
Yes, free traffic is nice, but successful businesses pay for traffic. On Facebook, there are two ways to do this, by running ads to your page or by running ads to your book.
A "LIKE" campaign's purpose is to get as many people as possible to like your fan page. This way, you can promote to them directly. "Like" campaigns can be run for as little as $5 a day. It's possible to get likes for as little as a penny per like. However, 7-13 cents is usually the norm. On Facebook, it's important to remember that only 16% of your fans see your posts. So the more people you have, the better you will do. Once you reach the 10,000 mark, you will start to see the real results of your marketing efforts.
Running an ad to your book makes use of your existing audience. With the simple click of a box, you can run a newsfeed ad only to the fans of your page. This gets you the highest ROI compared to running it to people who are unfamiliar with you. By running it in the newsfeed rather than the side, you are guaranteed more sales.
In the last decade, Facebook has gone from being a teen hangout to serious workhorse. It's one of the best ways to build up communities for your books, get traffic to your offers and build your list. Best of all, its low cost barrier to entry offers true opportunity for any indie publisher.
Until next time,
Mercedes Tabano