The True Costs of Self-Publishing
Posted On: 2014-06-11
by: Mercedes Tabano
June
11, 2014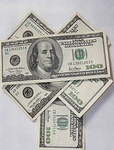 We've all heard the success stories of authors who started with nothing then sold thousands of books on Amazon. But is indie publishing something you can really start with no initial investment? The answer might surprise you.
Though you no longer have to pay up front for thousands of books, success as an indie publisher is almost impossible without spending some money on these key elements...
Editing


Since it's so easy to publish a book, editing is often overlooked. However, professional editing (or lack thereof) can make or break your book. Nothing says "amateur" more than a poorly edited book. Shoddy editing can make your fiction world fall apart. In a non-fiction book, it can brand you as a beginner instead of an expert.
A professional editor goes way beyond a human spell and grammar checker. A professional editor points our redundant or awkward sentences, stilted dialogue, as well as holes or inconsistencies in the plot. For non-fiction books, these editors can point out passages or jargon that the average reader would not understand.
Price: 2-15 cents a word.


Cover Design


You can't judge a book by its cover. That may be true about people, but when it comes to selling books, it's a complete fallacy. Yes, a great book might be under a bad cover, but your potential customers are not willing to take that chance. Without a professional looking cover, no one will ever read your description or see the perfect editing.
Since many indie authors are also skilled with Photoshop or InDesign, they often design their own covers. However, graphic design is more than just about knowing the tools. It's also about knowing which colors and fonts go together, which ones should be decorative and provoke the right emotion in the reader. It's also about knowing the conventions of a book in your niche and how to break these conventions without alienating the readers. These are the skills of a true graphic designer.
Price: $20-$999+


ISBNs


If a customer types an ISBN number into a search engine, your book, along with all its platforms should come up.
Amazon allows you to use their ISBNs for free, so if you're really cash strapped, you can use it. However, these numbers cannot be used on non-Amazon sites. Therefore, if you plan to publish on more than one platform, (such as Amazon, Smash Words, Nook and others) then having a single ISBN becomes an
essential way
for your customers to find you.
If you live in America, genuine ISBNS can only be bought from
Bowker.
They sell one for $150 or a pack of 10 between $250 and $350. The difference in price is due to the fact that they often have sales. If you think that you will write more than a single book, then it's best to get a ten pack.
Price: $150 for 1 or $250-$350 for 10


Marketing


Marketing was saved for last because it takes all the money you can give it. Fortunately, you don't need a huge marketing budget to start. Many indie authors have found success just by having the right cover and keywords for Amazon.
Of course, some marketing is always a good idea. The marketing that gives you the best return on your investment are paid press releases, YouTube videos, and paid ads on the right sites. Of course, since each niche is different, the "right" marketing method might be different for your book.
It's always best to do your own preliminary research into how to market your book. This way, if you do decide to go with a marketing firm, you'll know if what they are suggesting really will work.
Price: $0-Unlimited


While it's true that self-publishing is nowhere near as expensive as it used to be, that doesn't mean it's without any expenses. Becoming a successful self-published author is a business, and like every business some investment is required. Covers and editing are the most important things you can buy for your book. If you only invested in these two things, you could have a decent book at a very affordable price.
Until Next Time,
Mercedes Tabano