Romance Genres
Posted On: 2013-09-04
by: James J. Jones and Ashley Zee
Sept
04, 2013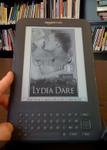 Let's talk about Romance eBooks.
Stop guffawing and dismissing this genre as "cheesy" and not worth publishing in - this is a mistake. I mean, think of some of the top selling eBooks of all time. Does 50 Shades of Grey ring a bell? It was the first book to sell one million copies on Amazon's Kindle.
It also falls under the "erotic romance" sub-genre. On a milder note, have you heard about The Notebook? That's a Contemporary Romance book. Or for you paranormal buffs out there - the entire Twilight series falls under the category of Romance books, too (Paranormal Romance to be specific). Romance is a hot genre for eBook publishing. Ignore it at your peril.
Romance eBooks are extremely popular and tend to be best selling eBooks. There is an insatiable demand for them; if you want to get into romance publishing but have no idea where to start here are several different Romance Sub-Genres that you could target for your eBook:
Contemporary Romance
Contemporary romance, which is set after World War II, is often what people mean when they refer to a romance novel. Contemporary romance novels are the largest sub-genre of Romance eBooks. If you write a Contemporary Romance novel, make sure that you adhere to the social mores and culture of the time period to make the plot more believable to your readers.
Historical Romance
Historical romance is set before World War II. This sub-genre includes a wide variety of other sub-genres, including Regency romance.
Romantic Suspense
Romantic suspense involves an intrigue or mystery for the protagonists to solve. Typically, however, the heroine is the victim of a crime or attempted crime, and works with a hero, who tends to be in a field where he would serve as a protector, such as a police officer, FBI agent, bodyguard, or Navy SEAL. Traditional gender roles are changing in these stories, so it is one of the most exciting sub-genres of Romance eBooks right now.
Paranormal Romance
Paranormal romance blends the real with the fantastic or science fictional. The fantastic elements may be woven into an alternate version of our own world in an urban fantasy involving vampires, demons, and/or werewolves, or they may be more "normal" manifestations of the paranormal humans with psychic abilities, witches, or ghosts.
Science Fiction Romance
A science fiction romance is a romance novel that takes place in a story that would otherwise be classified as a science fiction story.
Fantasy Romance
Fantasy Romance, or Romantic Fantasy, is a sub-genre of fantasy fiction, describing a fantasy story using many of the elements and conventions of the romance genre.
Time-travel Romance
Time-travel romances are a version of the classic "fish out of water" story. In most of these stories, the hero or heroine is from the present day and travels into the past to meet their partner.
Inspirational Romance
Inspirational romance, as the market exists today, combines explicitly Christian themes with the development of a romantic relationship. Other religious traditions are starting to combine their theologies with romance stories, but the market is not very large for non-Christian traditions (yet).
Multicultural Romance
Multicultural romance typically features heroes or heroines or interracial relationships. This religious sub-genre also appeals to people that like to travel, because a lot of the plot or story-line can involve far-flung destinations.
Erotic Romance
Erotic romance is a blend of romance and erotica. Erotic romance novels are characterized by strong sexual content, but can contain elements of any of the other romance sub-genres. Erotic romance novels tend to use more frank language, avoiding many of the euphemisms used in books with milder content. Erotic romance also has many sub-genres of its own.
Give Romance eBooks a chance - you might be very happy you did!
James J. Jones