Promotions You Can Run With Your Physical Book
Posted On: 2014-12-24
by: Mercedes Tabano
December
24th, 2014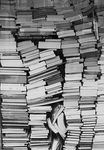 Formatting for Kindle is easy. Itís also easy to update and easy to deliver. In contrast, formatting for a physical book is much more difficult. Also, if you make a mistake in a physical book, it lives forever.
This is why so many indie authors shy away from publishing physical books. However, there are distinct promotional reasons for publishing a physical book that are simply not available to eBooks.
Goodreads


Goodreads is a place where readers meet online. Many indie authors report a huge jump in sales after being discovered on Goodreads. Goodreads runs a sweepstakes where they give away copies of books. The catch is only physical books are eligible. Many entrants who donít win the book later buy the book, so it can generate buzz among a group of avid readers.
Physical Locations


Some say the independent bookstore is dead. However, people still love to visit bookstores to discover their next favorite author. Getting your book in a bookstore can be difficult but it can expose your book to new people.
An easier way to get your book into a physical location is to think outside the bookstore. Depending on the topic of your book, it might fit in well with a different type of shop. For example, childrenís books can go in toy stores, cookbooks can go in kitchen stores, local history books can go in souvenir stores, and historical based books can go in museum stores and gift shops. One of the major advantages of being in these types of stores is that people come in ready to buy something, and you donít have many other books to compete with.
Library Displays


Would it surprise you to know that you can actually promote your book through a library? Most libraries have a display case where you can put something for free for an entire month. All you have to do is go there, set it up, and pick it up at monthsí end. This has the advantage of targeting people who are the most likely to buy your book. After all, nonreaders donítí visit libraries.
When you do this, make sure the library has one copy of your book, but only one. This helps build the scarcity. If youíre publishing through CreateSpace, you can also create a special coupon for the very last page. This way, if a reader decides to buy a copy of your book, they feel special because they got a slight discount. This will encourage them to follow you as an author, particularly if your book is a multipart book.
Readings & Book Signings


Once your book is in a physical location, such as a library, bookstore, or gift shop, offer to do a reading or a book signing. This generates more interest in your book. It also gives you an opportunity to alert the papers and other news outlets. You can even promote it on your social media outlets and through online press releases. Even if most people canít make it, it keeps your name in front of them. This way, when they want to buy a book, theyíll think of you. It also gives you the additional exposure of having the venue promote for you. You can even give away a copy of your book in a fun sweepstakes. Once the event is over, you can put your name in front of everyone again by talking about what a success it was. Again, itís all about keeping your name in front of people.
There are many opportunities available to you with a physical book that is not available with an eBook alone. Taking advantage of these opportunities is one of the things that help an indie author sell more books.
Until Next Time,
Mercedes Tabano