Offline Ways to Market Your Book
Posted On: 2014-08-27
by: Mercedes Tabano
August
27, 2014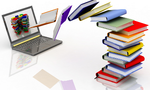 When it comes to marketing, it's easy to think of online methods only. Social media platforms, videos, book groups like Goodreads are all great ways to market your book.
However, if you don't take your book marketing offline, you could be missing a huge chunk of the market. Here are the top ways to market your book offline.
Get Into Magazines
Magazines are a great place to be seen. After all, people who buy magazines love to read and buy books. They are the exact audience you want. With 3 new magazines launching every day, it's easier than ever to find one about your topic. There are two ways to get into the magazines, either by being the writer or by being the expert.
Being the writer involves querying the appropriate magazines with your ideas and seeing which magazine is interested. Querying is a numbers game, so you'll want to query as many magazines as possible.
Being the expert involves showcasing your credentials and then waiting for writers to contact you. The best way to do this is to sign up with sites like HARO (Help A Reporter Out) that cater to writers looking for experts.
Of course, the best way to guarantee you a spot in a magazine is to do both. As a bonus, magazine article writers get paid.
Take Advantage Of Print Books
Since most indie authors start with Kindle and other eBook platforms, the idea of print books never enter their mind. However, having print books as part of your marketing strategy opens up doors that were previously closed.
Print books enable you to have book signings, book launch parties, donations for charity events and more. You can even sell them at the back of the room at speaking engagements. Never underestimate the power of being able to pick up a book and flipping through it. This alone often convinces people to buy.
Get Your Books In Unlikely Places
Once you have a print book, you can put it anywhere. Who says you're limited to bookstores? A cookbook can easily fit into a gourmet cooking store, a historical romance can be sold in a museum, a story about the sea can be sold in a shell shop and a craft book or gardening book can be sold in supply stores for this hobby.
Doctor offices are also great places to put books. Patients are in the waiting room long enough to get into a book but not long enough to finish it.
Another unusual avenue is government run cultural or historical sites. Most often, these places have gift shops. While it's a little more work to get into a government gift shop, this same work scares most people away, which means you'll have less competition. Also, people are used to overpaying for items in gift shops, which enables you to make a higher royalty per book. Some restaurants also have gift shops, so be sure to check those out as well.
Paper Marketing
Paper marketing refers to the all materials that you print on paper. Flyers, announcement cards, business cards, brochures and postcards are also great ways to market your books.
Paper marketing usually has a picture of the books' cover along with all the information necessary to buy a book. In today's day and age, you should also consider putting a QR code on your paper marketing materials. This way, all a person with a smartphone has to do is scan the code. Then, they are taken to a page where they can buy your book.
You can give these print materials out at events, place them next to your books, post them on community bulletin boards, mail out postcards or tuck flyers under car windows.
There are many ways to market your books online, but marketing them offline gives you avenues not possible with online methods alone. The most important thing about marketing online and off is being creative. By marketing both online and offline, you double your chances for success.
Until Next Time,
Mercedes Tabano