Increasing Revenue with your Nonfiction Books
Posted On: 2015-05-06
by: Bill Platt
May
6, 2015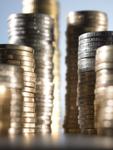 Last week, I had told you about using affiliate links inside your books, in order to make additional money in your publishing business.
Unfortunately, I think the chosen words in my title triggered some spam filters, because the newsletter bounced to some 165 readers.
For those of you who missed last week's issue, you can see it
here.
I actually received a lot of feedback for last week's newsletter.
Some people asked about my $38,000 article. You can
see that article here.
Read the link above to understand what this link is.
I am late mailing this week, because I live in tornado alley and today has been hopping. :) We are safe, but on days like today, we stay glued to the television for safety's sake.
The Important Thing Is...
The important thing for you to understand as a book author is that you possess one of the greatest assets in any business -- a captive audience, who is interested in what you have to tell them.
People have started reading your book, because they believe that you can help them solve a problem.
While they were reading your book, their comfort with you as a writer has been growing.
Your readers are learning to trust the advice you have given them, and as a result, your readers will likely also trust any purchase recommendations you make to them inside your book.
I sincerely believe that you should not "try to sell" anything to your readers.
Instead, you should simply inform readers of the availability of products or services that they might be interested in purchasing.
Simple language to the effect of "You might also find one of these products useful..." will help you achieve your goals.
You might have noticed that I often do that with my articles. I don't tell you to buy what I am recommending. Instead, I often say something to the effect of "Click Here to Learn More..."
I do that on purpose, because I don't want you to feel that I am being too pushy about buying my stuff. :)
Let me reiterate, you shouldn't be selling to your readers. Instead, you should be advising your readers of the availability of products that might help them, and your readers will sell themselves on those items you tell them about.
The bottom line is that there is no need to act like a used car salesman in order to make some extra cash telling your readers about purchases that might make sense to them.
Simply offer a link, and move on.
Give your readers options, then stand back and let them give you money if they want to give you money.
The bigger thing I want you to take away from this discussion is that we are all in the writing business to make money.
You can call it quits when your book sells, or if you are willing to invest a little more time and effort, you can also make money after someone buys your book.
The sky is the limit.
I read a testimonial from a guy a few months back who said that he writes guides for people who are brand new to making money online. He gives out free reports that recommend that his readers pick up their own web hosting account, and many people follow his recommendations.
He links to his Hostgator affiliate link, and through that one link alone, he makes $150,000 per year, a full 1/3rd of his total income in an average year.
It is awesome what can be done if you are willing to make recommendations to people about products that they might want to buy, then get out of their way and let them make their own minds about whether to purchase those things you mention to them.
Let this be food for thought until next week's issue, when hopefully I won't be distracted for hours. :)
Bill Platt
has been providing training and services to professional writers since circa 2001.
In April, I hired a female ghost writer to write some romance stories for me. I mistakenly assumed that women would intuitively know how to write a romance story that appealed to women. Imagine my shock when a couple of my lady friends suggested the story "was written by a man, for a man."
So I turned to my favorite fiction guide ghost writer and asked her to create a guide that would explain the difference between "writing romance for women" and "writing romance for men."
I think I finally wrapped my head around it myself.
Click Here to Get Your Copy
of "Writing Romance Fiction for Women & for Men, and How To Create Stories That Appeal to Both."