Free Source For Stock Images
Posted On: 2013-10-02
by: James J. Jones and Ashley Zee
Oct
02, 2013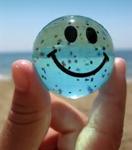 The use of high-quality and relevant images can be one of the make-or-break factors that determines whether a self-published book will be successful or not. Fortunately, there are several sites that provide free professional-grade images.
sxc.hu
is one such site, and this issue will answer some common questions about it.
Question:
Do I have to pay a yearly membership fee (or any kind of fee) to use images from sxc.hu?
Answer:
No, you do not have to pay any fee of any kind. You just have to register with the site, and all they require from you is a username and password to log in. Once you sign up you should receive an activation email from sxc.hu in a matter of minutes.
Question:
My eBook's subject matter is rather abstract and doesn't lend itself to visual representation easily. I'm having trouble deciding what the image should be, and searching for the "right" image by category is getting me nowhere. Can sxc help me?
Answer:
Actually there is a feature on sxc that just might solve your quandry. I don't know what your subject matter is so I can't suggest keywords that might help you find an image, but I can recommend that you try sxc's "randomizer" feature. Once you log in, you should see the "randomizer" tab near the top of your screen. It will appear like this: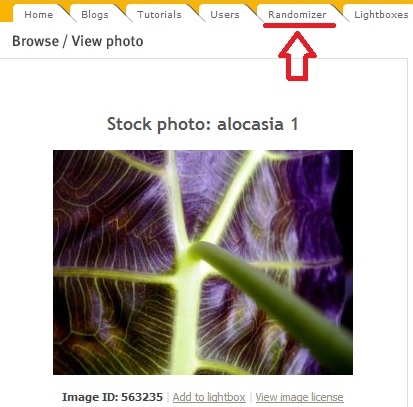 The randomizer feature pulls a random image from the site and if the first image it suggests doesn't strike your fancy, just click it again (...and again, and again...) until you find an image that resonates with your book.
Question:
On sxc.hu most of the pictures say "Standard restrictions apply and photographer must be notified when using the photo for any public work." Notice that it says for ANY public work. Have you notified the photographers of the photos you have used (since a Kindle book qualifies as a public work)?
Answer:
You can still use these images. These are the terms I see on sxc's
Image Licensing Agreement:
You may use the Image:
In digital format on websites, multimedia presentations, broadcast film and video, cell phones.
In printed promotional materials, magazines, newspapers, books, brochures, flyers, CD/DVD covers, etc.
Along with your corporate identity on business cards, letterhead, etc.
To decorate your home, your office or any public place.
You may not use the Image:
For pornographic, unlawful or other immoral purposes, for spreading hate or discrimination, or to defame or victimize other people, societies, and/or cultures.
To endorse products and services if it depicts a person.
In a way that can give a bad name to SXC or the person(s) depicted on the Image.
As part of a trademark, service mark or logo.
SELLING AND REDISTRIBUTION OF THE IMAGE (INDIVIDUALLY OR ALONG WITH OTHER IMAGES) IS STRICTLY FORBIDDEN! DO NOT SHARE THE IMAGE WITH OTHERS!
Always ask permission from the photographer if you want to use the Image:
In website templates that you intend to sell or distribute.
For creating printed reproductions that You intend to sell.
On "print on demand" items such as t-shirts, postcards, mouse pads, mugs (e.g. on sites like Cafepress), or on any similar mass produced item that would contain the Image in a dominant way.
We see nothing there about notifying the photographer when using the photo for any public work.
As long as you don't sell the images individually or as part of an image-packet, use it for pornographic or discriminatory purposes, or use any images that have a human in it to endorse a specific product you're good to go.
sxc.hu is a great resource for images so please abide by these rules so that it remains a viable resource for self publishers for years to come.
Have fun finding images for your ebooks!
James J. Jones and Ashley Zee