Explode Your Creative Fiction Writing Productivity
Posted On: 2015-03-11
by: Bill Platt
March
11th, 2015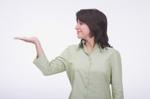 There was a time when I thought writing fiction was the hardest thing in the world to do.
I boldly claimed on all of my literature that I was a nonfiction author, and I left it at that.
But times are changing.
I no longer tell people "I am strictly a nonfiction writer." I still earn the bulk of my income from nonfiction, but one year from now, that might be different.
Looking back, fiction was only difficult when I didn't understand some of the basic underlying principles.


I had to learn:
* How to Structure My Story
* Character Development
* Writing Dialog
* How to Start my Story
* How to Transition between Scenes and Chapters
* How to Weave Minor and Major Conflicts into the Story
* Point-Of-View (POV)
* How to Bridge from One Book to Another in a Series
* Even when learning what needed to be done to make a great fiction story, one of the best things that ever happened to me in my journey was discovering a plot development structure that worked for me.
Using this plot structure, I was able to sit down and write up comprehensive fiction story plots in just a few hours time.
When I turned this plot structure over to my ghost writers, those experienced fiction authors were able to increase their productivity dramatically.
One of my ghost writers had spent one year writing her first novel. After using my fiction plot template to create story plots for me, she was able to sit down and write her second novel in just 26 days.
This is where the rubber hits the road as a writer.

Anything that you can do to increase your productivity will also help you earn more money as an author.


There is a huge earning gap between writers who create one novel a year and writers who can produce one novel per month.
One of my online friends is a fiction author, who has been cranking out one novel per month since October of 2013. It has only taken her 18 months to go from wanna-be author to earning half a million per year in book royalties.
Many people make the mistake of thinking that if we write faster, our quality must suffer.


But how many people would even venture to suggest that Stephen King has a quality problem? No one?
Stephen King has written 55 novels since 1974, converted many stories to movie format, and consulted on several television series.
In 1996, he published seven novels, and in 2003, he published five novels.
For at least the last two years, he has had two television series running concurrently based on stories he had written, and he still managed to find time to write new novels.
Quality of content rarely has anything to do with speed of content creation.


And speed of content creation has everything to do with writing systems and resources that writers have available to them.
Here is the plot structure that I follow with the plots I have created for me and the stories that I write:


OVERVIEW: This is the essence of your story and sums up what it is about in two sentences or less.

SHORT SUMMARY: This describes the basic storyline in more detail

CHARACTER LIST: A list of the main characters (including the protagonist and antagonist)

CORE CONFLICTS: The core conflict for your main character (protagonist) and their creative world

STAKES: What the main character stands to lose and what is at stake with regards to their creative world

10 CHAPTER OUTLINE: A step-by-step breakdown of each chapter with a short summary detailing what each chapter entails.


You don't have to take my word that this plot model works well.
The next time you sit down to brainstorm a story, use this plot structure and see how well it works for you.
If it allows you to save a lot of time when designing your next fiction story, then it will have done its job well.


And if you can save the time, you will have provided yourself the opportunity to be more productive in a way that will help you make a lot more money with your fiction writing.
Bill Platt
has been helping authors be more productive for years. To learn about some of the aspects of writing fiction described in this article, check out his
fiction training guides
to see if he covers a topic you need help mastering.
If you would like to find pre-written fiction plots that you can use to develop your own stories, check out his
FictionPlots.com membership program
, where you can gain immediate access to dozens of plots and series plots that you can use to create your own stories. He offers monthly, quarterly, yearly and lifetime subscriptions. Through March 17th, you can pick up the Lifetime Plan for 60% Off of its normal price with the coupon
fp300off.
Click Here to Learn More...