Developing a Book Marketing Funnel
Posted On: 2015-02-18
by: Bill Platt
February
18th, 2015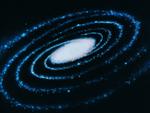 In the Internet Marketing world, there is a sales process that is defined as a "sales funnel".
?In context, a sales funnel is a sales process where the vendor offers one product, and once someone has made a purchase, the customer is directed to another related product sales page.
Most common is a two-product sales funnel, but I have seen sales funnels that run as deep as eight different product offers.
In a lot of my own sales funnels, I offer one product, and after purchase, I direct people to a list of products that my customers might also be interested in purchasing.
Marketing Is A Bit Different From Actual Sales
Marketing is often defined as a series of steps that help sell a product. The definition I like using is the Four P's of Marketing:
* Product
* Price
* Place (where you sell your offer)
* Promotion (how you get the attention of potential buyers)
Marketing is basically all of the steps you will take to deliver a potential buyer to your sales page, where hopefully you will actually sell your product.
Introduction To The "Marketing Funnel" Concept
Let me offer a quick real-world example to get your feet wet.
Many companies develop products, and the first part of their marketing funnel is to get their products in stores. Then, they will run ads on the television that will create an interest for the product. The TV ads will tell you why their product is so awesome and why you should own it, then the ad will advise you as to how you can acquire the product. "Available at Walgreens, Walmart, etc."
Once you arrive in the store, you are met with marketing language on the product container, which is designed to convince you to pull the trigger and purchase their product.
Selling digital products is a bit different than selling physical products, but the same marketing concepts apply.
Introduction To The Digital Marketing Funnel
If we are selling digital books on Amazon, there is a lot involved in the sales marketing materials on Amazon:
* Book Title
* Book Cover
* Book Description
* Category
* Current Rankings of Book
* Reviews
* "Also Bought" List, so people can see comparable products
* Product Price
Once all of this information is assembled, we must trust that we have everything in place to close the sale.
Now, we want to deliver people who are likely to buy our book to our book sales page.
Every link we create that points people to our book sales page is part of our
digital marketing funnel.
It is called a "funnel", because it is directing potential customers to our book's sales page.
Building Wide and Deep
Every time we drop a link to our book sales page in social media, inside an article, on a forum, inside another book, etc., we are building wide.
By creating hundreds of points where people can be directed to our book sales page, we are incrementally increasing our opportunity to find new people, who might be interested in visiting our sales page and purchasing our book.
But building deep is what makes a true funnel.
At its most simple, you can have a FaceBook post that links to your book's sales page. And then you link a forum signature to your FaceBook page. In this scenario, your marketing funnel is two levels deep.
Now imagine if you create a post inside the forum, then you link to that post from your blog. Now you have a marketing funnel that is three levels deep.
Then you write an article that links to your blog post. Now your marketing funnel is four levels deep.
And then you link to your article from Twitter. Your marketing funnel is now five levels deep.
Creating Content That Will Help You Go Wide and Deep
Back in 2002, I had a website where I sold a specific service. People would email me questions, and I would respond to them. Upon reading the question, I would type out my response.
Then, I would rework my response, changing it from specifically for one person to something that would apply to everyone, and I would add it to my FAQ page.
Once the information was placed on my FAQ page, I would go to my blog and write out a longer version of my response, and I would link to my FAQ page.
Next, I would take the information to a forum and post the information for a larger audience. When I made the forum post, I would link to my blog post on the same topic.
I would then take the information in the forum post and expand on it even further, and I would convert it into article format. Inside the article, I would either link to the forum post or my blog post. Once the article was written, I would post it to several websites.
When the article was available on several websites, I would find the website with the best name recognition, navigate to my article, get the link, and post the link via social media to find an even larger audience.
In my next article, I would link to the previous article, and I would post the link for the new article to social media as well.
From a simple question posted to my email address, I would create a direct response to the potential customer, and:
1. A FAQ Page;
2. A Blog Post;
3. A Forum Post;
4. An Article;
5. Social Media Links;
6. New Articles Pointing to the Social Media and Original Article.
From a simple question and answer, I was able to build marketing funnels 6 levels deep.
The simple truth is that if one person submits a question, a lot of people are probably asking themselves the same question.
When you find a question that you can answer, you can build an entire marketing funnel based on your answer to that question.
The Goal Of The Marketing Funnel
The goal with this approach is to capture the attention of people who might have a question about something that you can answer.
If you can catch their attention at any point in their questioning process, they will likely follow your links to learn more.
By sending them through a number of pages where you can answer specific questions for them, you are in fact building trust in the minds of people who are likely to buy from you in the future.
The deeper they chase you through the rabbit's hole, the more likely they will be to find their way to your book's sales page, where after you have already earned their trust, the consumer will be very likely to hit the buy button to purchase your book.
The One Thing Holding Most Buyers Back From Hitting The Buy Button
TRUST...
Do people trust that you will be able to deliver on your promises to them in your book's sales copy?
Here is the deal...
There are a lot of con-artists online, and people tend to be very cautious when they are looking to spend their money -- even when spending their money on Amazon.
But, if you can earn someone's trust before they reach your book's sales page, then more people will hit the buy button, because they already trust you.
A good book marketing funnel will attempt to satisfy two needs of consumers:
1. Capture the attention of the people who are most likely to want to buy your book;
2. Demonstrate to potential buyers that you can be trusted.
Final Thoughts
Interestingly, this technique works for both nonfiction writers and fiction writers.
The approach is only slightly different when you are doing it to promote a nonfiction book as opposed to a fiction book.
With nonfiction books, your marketing funnel content should match the topic of your books.
With fiction books, you can answer questions about the location provided as the setting of your book, competing books in your genre, reviews of popular fiction books, and short stories that would serve as a prelude to your book.
While there is a little bit of work required from you when you are using this marketing strategy, it is not nearly as much work as you might imagine.
In fact, I set up a piece of the puzzle for my own purposes last week when I wrote an article called
"Amazon Kindle Book Marketing Essentials"
found here.
I spent less than 90 minutes preparing that article and less than 60 minutes preparing this article for you.
? If you are doing this an hour or two each week, you could find yourself at the end of the year with literally hundreds of links -- wide and deep -- pointing to your books on Amazon, which will in the long run help your book sales.
I have used this technique for more than a decade. Given the volume of sales I have done over the years, I know this works to deliver real dollars to your bottom line.
Give it a chance to see how well it will work for you. I honestly believe that you won't be disappointed.
Bill Platt
has been working with writers and book authors since 2001, helping them to learn how to create better products and sell their written works. You can find his
"Creating Believable Dialogue in your Fiction Stories"
product
here
, on his
FictionPlots.com
website.