Burning Self-Publishing Questions About Kindle - Answered!
Posted On: 2013-10-16
by: James J. Jones
October
16, 2013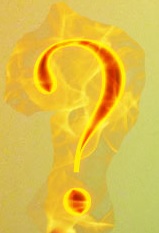 Self-Publishing on Kindle is lucrative but for anyone that has never published a book before it can seem like a daunting challenge. Amazon has lots of rules and requirements but by paying attention to detail and adhering to the rules you can publish a book successfully.
Here are some burning questions I received about publishing on Kindle. Remember, if you have any questions about self-publishing on Kindle or just general self-publishing questions feel free to
ask us
on our Facebook page.
Q:
I have an email list. In the past I have sent them emails about my software products or other product launches. Does it make sense to have your traditional email list download your book on promotion?
A:
A RESOUNDING YES! If you have a list of people that you email, you can and should send them an email that includes the link to download your eBook. If you have a responsive list, you should see a boost in your eBooks downloads which in turn will help you ascend the rankings. If your eBook is not free because it's already well positioned and ranking high in your niche, you should email your list with a link containing your eBook anyway. You should see a nice boost in sales as a result.
If you have an email list don't squander this precious resource. There are many authors and self-publishers that don't have a list. Your list is a huge advantage over your competition. Offer your book for free or at a discount and use your list to boost your rankings; once your eBook is ranked highly use your list to increase your sales.
Q:
My eBook sales were so-so and I think I've diagnosed the problem. My title is not very good so it's not coming up in searches and it's not generating interest. I think I want to change just my title. Can I do this easily or do I have to unpublish my eBook and then republish it with a new title?
A:
I'm glad you asked this question. I agree that a bad title could result in mediocre sales so good job finding the problem. First of all, do NOT unpublish your book! All your hard work, all the gains you've made in rankings, and all the reviews you've earned will disappear if you unpublish the book.
You can change the title without unpublishing your book. I have done this myself without any problems.
Edit your listing as you need to (for titles, you would change the title in your title field), save, and publish. As long as you don't unpublish your eBook prior to these changes, your new title will take effect on the eBook without affecting its ASIN or rankings.
You can also upload a new cover image that corresponds with your title. You don't want to change just the title listing to something new while having a cover image that displays the old title. That would be confusing to potential buyers. The same principle applies - upload a new image and save the changes, but whatever you do, DON'T unpublish the book to make these changes!
Q: Can you control how many reviews your eBook gets? Is there any way to control what kind of reviews get posted?
A: If by "control" you mean some sort of pre-screening option that allows you to approve or disapprove of potential reviews, then no. You do have "control" insofar that if your content is worthwhile and valuable to readers you will get good reviews. You can publish content that entices people to leave reviews, but you don't have any power to force anyone to write a review. You don't have the power to edit reviews either.
If you feel a supremely unjust review has been left by someone, or if you can somehow prove a competitor is attempting to sabotage your book, you can report it to Amazon. This doesn't come with any guarantees that the offending review will be removed, however; Amazon also tends to work very slowly on issues like these so even if they do eventually remove the review it may take a long time. Potential buyers are also very good at sensing if a review was written with ulterior motives, so a bad review doesn't necessarily spell doom and gloom for your eBook sales.
The best strategy is to just publish an eBook so good that it is beyond reproach. Your reviews will reflect your efforts.
Thanks for the questions, and until next time -
James J. Jones