Book Marketing Only Seems Difficult
Posted On: 2015-02-04
by: Bill Platt
February
4th, 2015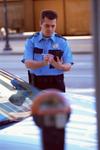 Let's be honest with one another. When I mention the idea of book marketing, your eyes probably glaze over, right?
I have heard all of the arguments before:
I am a writer, not a sales person;


My publisher takes care of all of my marketing;


Amazon will sell my books for me;


Book marketing is expensive, and I don't have the budget;


I write books to make money, not to spend money;


No one is willing to review my books without some kind of payment;


How can I get the attention of a blogger, with hundreds of authors vying for his/her attention?
And believe me, I get it.
When I first started out, I uttered all of the same excuses. I didn't think I had the skills to sell my written works. I was wrong.
When you are not yet making money as a result of your books, it is hard to justify spending money on marketing and advertising. Doing so is a very scary proposition.
Fortunately, you don't need a fat wallet in order to advertise your books. In fact, as long as you know how to write, you won't need much money at all.
In The Old Days...
Fifteen years ago, I used something that people now call article marketing. I would write up an article and put a short personal biography at the end of the article (similar to the article you are reading now), distribute it to publishers, and hope that publishers liked my article enough to publish it.
When publishers published my articles, readers would get the opportunity to learn from me, and if they were impressed with what they read, they would have the opportunity to click a link at the end of my article in my personal biography that would take them to a website where they could learn about me and what I was selling.
Article marketing isn't quite the same game it was even five years ago. Too many webmasters hang on the recommendations of Google, and Google has said that article marketing is spam. Ironically, Google recommends that instead of writing an article and sending it publishers for possible publication, you should find a publisher and offer to write a guest blog post specifically for them.
You might be asking yourself the difference between article marketing and a guest blog post... LOL The only difference is to how many webmasters you offer your article -- many or just one.
The article you are reading now what is often referred to as a guest blog post. If I sent this article to a second publisher and gave that publisher the opportunity to publish this article on their website too, then it is article marketing.
And this is the reason why I laugh when a webmaster tells me that they cannot do something "because Google says..."
The reality of Google is that their web spam team, headed by Matt Cutts, is simply the propaganda wing of Google, Inc. They tell you what they want you to believe, not the truth about how Google works.
If you are listening to what Google says about how you should marketing yourself online, then you are listening to people who don't have your best interests in their heart.
Book Marketing 101
Marketing for beginners can be broken down into a simple list of four items, the Four P's Of Marketing:
1. Product/Service
2. Place - Where is it sold?
3. Price - How much does it cost?
4. Promotion - How are you going to let people know about it.
On the promotion side, people tend to believe it is harder and more expensive than it really is.
Promoting your book could cost a few hundred dollars if you use something like Bookbub or it could cost twenty minutes of your time, and optionally, a few dollars of your money.
Promoting your book is as simple as introducing your book to the people who might want to buy it, and creating an interest in reading your book.
If you are a nonfiction writer, chances are you are answering a question within your book. In this case, all you need to do to create an interest in your book is to present the question that you intend to answer, and give the reader a teaser about how simple the answer really is.
If you are a fiction writer, you only need to create an interest in your characters or storyline. Then you need to invite those who are interested to join your mailing list to learn more about your story, or link the reader directly to the sales page where your book is available for sale.
For Example...
I am working on my first fiction novel. I have done nonfiction books and short stories before now, but this is my first run at doing a fiction novel.
In this story, Jenni Bradshaw is a private investigator who is hired by the parents of Jonathan Sprague -- ten years after he disappeared, to find out what happened to their only son.
After taking the case, Jenni visits the local police department to ask if they can assist her with access to old investigation files. The captain of detectives is so embarrassed that his department was never able to solve the case that he assigned one of his cold case detectives to work with Jenni to find resolution to the case.
Jenni and cold case detective Martin Scott team up to solve the case of Jonathan Sprague, who disappeared from his place of work at the age of 17 and disappeared without a trace.
Interesting? Maybe...
To create an interest in my first novel, I will be writing a series of news stories to document the disappearance of Jonathan Sprague, at the time of his disappearance.
At the end of each story, I will include a link where people can subscribe to my mailing list to keep up with the story of Jonathan's disappearance.
I will be releasing these fictional news stories over the course of about one month, and I will distribute them to places like Wattpad, distribute them as press releases, and post them on document sharing websites like Scribd (I will be hiring people on Fiverr to distribute the stories to multiple document sharing websites).
Then, I will release retrospective news stories, of the style of "whatever happened to Jonathan Sprague," supposedly written by the local newspapers at intervals over the years, after Sprague disappeared.
Everyone who subscribes to my mailing list will be able to pick up the story at the beginning and follow it through the course of time, right up until the beginning of the book. Then people will be asked to purchase the book to "discover the truth of what really happened to Jonathan Sprague."
I will actually begin the promotion phase, immediately after I finish getting the book ready for publication. Then I will put together the news stories and start promoting my mailing list. Once the process is complete, I will invite people to buy my book.
Posting the story to Wattpad will be free.
If I wanted to distribute the press releases for free, I could, using a service such as
http://www.free-press-release.com/
I expect to use the free press release distribution services, and I expect to pay about $159 for each press release, using PRWeb (
http://service.prweb.com/pricing/
).
If I wanted to upload the stories to the document sharing websites on my own, I could do that too, but I will hire someone on Fiverr who will distribute my stories to about 30 document sharing websites for five bucks.
In total, I expect to spend between $300 and $500 to promote my book. Only time will tell as to how effective my marketing plan will be.
But fortunately for you, you should now understand the marketing plan, and that you can do the same type thing for your books, and you only need to spend the money if you want to do so.
An Invitation...
If you want to watch me roll out the marketing plan on this particular book, you can subscribe to my mailing list for this campaign.
If you are interested in looking over my shoulder, you can subscribe to my mailing list here: http://forms.aweber.com/form/71/680149471.htm
The Simple Truth of Book Marketing
Please don't try to make this harder than it is...
In order to successfully market your books, you simply need to create an interest in your book and give people the opportunity to purchase your book.
In my case, the book isn't even written yet, but when it is, the marketing campaign will begin in earnest.
And anyone who follows the story of Jonathan Sprague during the prequel phase will likely be interested in buying the book once it is released, so that they can find out the ugly truth of what really happened to this nice young man.
The Bottom Line
If you can create an interest in the story you are telling, by simply writing up some extra content for your story, you can literally elevate your book sales from the start, as if you had a full marketing team behind you.
The difference between most authors and successful authors is really just one thing.
What do successful authors do to create an interest in their books that other authors are unwilling to do?
---
Bill Platt has been working with writers and book authors since 2001, helping them to learn how to create better products and sell their written works. You can find his "Creating Believable Dialogue in your Fiction Stories" product
here
, on his
FictionPlots.com
website.