Are Your Book Links Affiliated? If Not, You Must Read This!
Posted On: 2014-06-04
by: Cole Lakes
June
04, 2014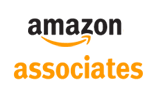 Do you want to earn more money through something you're already doing?
Seems like a silly question with an easy answer, but unfortunately not a lot of authors realize it's actually possible - and super simple.
If you're selling books through Amazon and marketing those books through your site or social media, you can sign up for Amazon's
Associate Program
to get affiliate links. Use this affiliate link when you promote your eBook on other websites, facebook posts, and social media blasts in order to make more money
---
A note about Amazon's Associate Program:
if you live in Arkansas, Colorado, Illinois, Maine, Minnesota, North Carolina, or Rhode Island you are
ineligible
to participate in Amazon's Associate Program, though there are creative and time-consuming ways around this.
The reasons for this are complicated but ultimately it boils down to state lawmakers and state taxes versus Amazon. Rather than work on a negotiation, Amazon just withdrew this service altogether from these states. You can read a lot more about it
here.
---
If you are selling books through iBooks you can use
iTunes (and iBooks) Affiliate Programs
to earn some extra cash.
Here's how to make affiliate links work for you:
Both Amazon and Apple love when you send people to their storefronts to purchase items because they make money off anything that is sold in their stores (as you know from listing your books). The cool thing is that if you help with that transaction by forwarding people to their stores, you get a "finder's fee" of sorts - even if the item you send is something you're personally selling. By signing up for their respective affiliate programs, you can then create links with your referral ID so that if anyone purchases anything in their stores after clicking your link, you get credit for that sale.
To take this a step further, if your readers also purchase something else at the same time as your book (or purchase something else instead of your book, after entering their stores from your links), you'll get credit for that sale too. So if you link your $0.99 Kindle book, and someone also decides to by a flat screen TV at the same time as your book, guess what? You get credit for the TV too. Pretty cool, eh?
One thing to note is that Amazon has separate storefronts per country/region. The good news is that you can sign up for the each to make sure you get money from your international readers as well. There are solutions out there (warning: shameless self promotion here) like my company
GeoRiot
that automatically "globalize" your links and your affiliate parameters for you to help with making sure your users end up in the correct spot, so you can kick back and watch the dough roll in.
Both iTunes and Amazon's programs are absolutely free to sign up for, and just require you to fill out an application. There are guides that you can use to sign up for
Amazon
and
iTunes (iBooks)
stores which should help with the process. So, what are you waiting for? Sign up, and thank me later.
---
This article was brought to you via BookPromotion.com.
Cole Lakes, the author, works for GeoRiot, a service that tackles geo-fragmentation of affiliate links from one country and one "storefront" to another.
Check out
GeoRiot
yourself - There are different levels of service, including a freemium aspect!
Hope you enjoyed this article. If you have been using affiliate links to help sell your books, let us know on our website or on our
facebook page
about how that is working for you!
Until Next Time,
Ashley Zee