Improve Your Writing
"Become Aware of Adverb Abuse"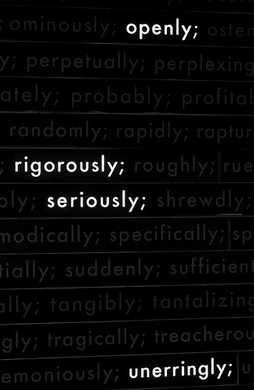 To understand adverb abuse it is important to understand the fundamentals of adverbs. Adverbs modify verbs. They make writings more descriptive and help the reader understand the action being performed with greater insight. For instance, here's a basic sentence without any adverbs: Sam swam.
If an adverb was added to that sentence, the reader who gain more context about the situation. Here are a few examples of this sentence with adverbs: Sam swam yesterday, Sam swam quickly, Sam swam there, Sam swam the fastest, Sam swam like his life depended on it, etc.
See how these adverbs and adverbial phrases made the base sentence (Sam swam) much better? This is what makes adverbs so useful and crucial to good writing.
There is such a thing as adverb abuse though. Often writers don't realize they are misusing adverbs. It's one of those stealthy problems that can be imperceptible to authors but obvious to readers.
If you are using any of the following words frequently (Bam! Right there! Frequently is an adverb!), you may be unwittingly (And another! See? They are everywhere) committing adverb abuse.
Actually
Totally
Absolutely
Completely
Very
Kind of
Literally
Really
Unfortunately
Probably
Finally
Sometimes these words are imperative to convey the feeling of the sentence so it's not necessary to remove all adverbs to make your writing stronger. Yet the adverbs listed above - and there are plenty others that are not listed - don't contribute anything to the writing but actually detract from it.