7 Authors Who Self-Published Their Own Books...
Posted On: 2013-12-04
by: Mercedes Tabano
December
04, 2013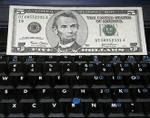 Recently, a friend of mine who also self publishes on Amazon told me that her mother-in-law says she's not a 'real' writer because she self-publishes.
According to her, a 'real writer' doesn't have to self-publish, they just endure rejection letter after rejection letter until they are finally picked up by a real publisher.
All mother-in-law jokes aside, there is still a slight stigma attached to self-publishing, especially by the older generations.
But is there any merit to it?
Here are 7 authors who self-published their own books and went on to great success.
Richard Nelson Bolles
If you don't recognize his name, you will recognize his book: What Color Is Your Parachute? It originated the idea of a golden parachute and inspired a generation. Though this book went on to become one of the most culturally shaping books of all time, with 22 editions and 6 million copies, it started as a self-published book. Traditional publishers didn't think it had any commercial value or any validity.
Lee and Sue Fox
Their book was actually The Beanie Baby Handbook. While no one will argue that this book is great literature, it did sell over 3 million copies in two years. It was able to do this by taking advantage of a hugely popular fad. By self-publishing, they were able to bring their book to market fast, before Beanie Baby Fever died down.
Irma Rombauer
In 1931, Irma Rombauer authored The Joy of Cooking. At the time, cooking was considered a very personal thing, passed down from generation to generation. Though there were some cookbooks available, they were not yet popular as a genre. Instead, Irma published her book through the First Unitarian Women's Alliance in St. Louis as one of their projects. Today, The Joy of Cooking sells 100,000 copies each year.
Sanda Haldeman
After numerous rejections from major publishers, Sanda, author of When I Am an Old Woman I Shall Wear Purple, decided to publish this book herself. She accomplished this by starting her own publishing company, Paper Mâché Press. Today, her book has been to press 42 times, with over 1.5 million copies in print.
David Chilton
If you haven't heard of his book The Wealthy Barber, it's probably because you don't live in Canada. In Canada one year, his book managed to outsell every other book except the bible. In the United States, he's sold over 2 million copies.
L. Ron Hubbard
Long before Dianetics, L. Ron Hubbard wrote science fiction stories, like the ten-volume best seller 'Mission Earth,' 'Final Black Out,' 'Slaves of Sleep,' and more. Despite the fact that he was already a successful bestselling author, no one wanted to publish Dianetics. L. Ron Hubbard decided to publish and promote the book himself. He went as far as advertising his new book on Television, a strategy that at the time was unheard of. Eventually, it paid off. Today, not only has Dianetics been translated into 22 languages, it also has 20 million copies in print. It even became the bible for a later church.
John Grisham
It's hard to believe that bestselling author John Grisham ever self-published. However, many authors are surprised to learn that no one wanted to publish A Time to Kill. After receiving rejection letter after rejection letter, Grisham decided to publish the book himself. He sold many copies out of the trunk of his car before finally being picked up by a major publisher.
So, the next time someone tells you that you are not a 'real author' because you self-published, remember these authors. Self-publishing can be your stepping stone to bigger and better things. And best of all, with today's technology, you don't even have to sell books out of your car.
Until Next Time,
Mercedes Tabano
Mercedes Tabano II is a writer, ghostwriter and an indie author who helps others publish. Her free book, "Royalty Free Images for Books And Blogs" gives you 15 places to get free and legal images under a variety of licenses. It can be downloaded here.