5 Reasons Most Self-Published Books Fail
Posted On: 2013-10-09
by: Mercedes Tabano
Oct
09, 2013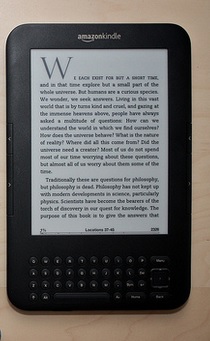 Have you heard of a woman named Amanda Hocking before?
No?
Well, she became
a millionaire by selling .99 cent eBooks on Amazon Kindle.
Her ascent to becoming a Self-Publishing millionaires is something we all can achieve.
However, the shocking truth is most self-published books will only sell 90 copies when they first come out and only around 500 over the course of their lifetime.
So why do so many self-published books fail? There are many reasons, but these are the five of the biggest pitfalls...
Reason 1: Unpolished Products
Many times an author spends a great deal of time creating a book, but then spends a negligible amount of time on editing and polishing it. A polished book is free from spelling and grammar errors and has been checked for accuracy and plot holes. However, a thorough polishing goes beyond simple proofing. A true polishing takes into account headers, footers, design, images, genre/niche conventions and more.This produces a high quality book that looks like a professionally published one.
Reason 2: Amateurish Covers
Whoever said you can't judge a book by its cover has clearly never tried to sell a book. On sites like Amazon, where your book is being seen with hundreds of other books your cover image the first thing your customers are using to judge you. It is your first impression to millions of potential readers. In fact, many people even judge whether or not they want to read your description or your reviews based on whether or not they like the cover. Cover images are just that crucial to sales conversions. You don't' want your self- published book to look like it an amateur hastily assembled it or that you don't care about it. A badly designed book cover says both. Make sure your cover image looks professional and eye-catching - even if you have to spend money on getting the "right" cover image, it is an investment that will pay dividends.
Reason 3: No Marketing Plan
One of the reasons Amanda Hocking did so well is that she had a plan in place. Though people are quick to point out that she didn't invest any money in marketing, they overlook the fact that she invested a lot of time. She did guest blogging, online radio shows, all kinds of interviews and more. She actively courted reviews, used social media to build up her fan base and ensured that review copies ended up in the hands of some major reviewers. All this fueled her career to become Kindle's greatest success story.
When it comes to marketing your book, you won't get very far without some kind of plan in place. If you can't afford to invest money, you can invest time and be just as successful. However, an investment of one or the other is necessary if you want to join the ranks of famous self-published authors like
Amanda Hocking
and
John Locke
just to name a few.
Reason 4: Not Actively Courting Reviews
Far too many authors don't' think of reviews as a type of marketing, but that's exactly what they are. Social proof has never been more influential than right now. On book sites, social proof comes in the form of reviews. One of the best ways to get reviews is to price your book low in the beginning (like .99 cents) then increase it to its real price as the reviews start coming. You don't have to wait long. Even 2-3 reviews are enough to raise your price.
Reason 5: Thinking As An Author Instead Of As Publisher
An author never thinks further ahead than their next book. However, a publisher thinks about all their books as a whole. A publisher thinks about marketing, about list building, about courting reviews, about how this book fits into their ultimate goal, etc. Most importantly, a publisher knows that they can have a variety of specialties as long as they are clearly divided. An author will happily publish a children's book, a horror book, a how-to book and more all under the same name. However, a publisher understands that in order for any of these books to have credibility, they need to look like they were written by different people. Thinking like a publisher, instead of an author is one of the best way to succeed.
Best of luck!
Mercedes Tabano
Mercedes Tabano is writer, marketer, content specialist who has been publishing in magazines and on Amazon's platform for years. Her blog;
http://www.profitablepublishingpossibilities.com
helps authors discover all the ways to publish profitably.
If you'd like a free Little Black Book on where to find royalty free images on books and blogs, sign up at:
http://profitablepublishingpossibilities.com/optins/littleblackbook/