4 Sites For Affordable Custom Illustrations
Posted On: 2013-09-18
by: Mercedes Tabano
Sept
18, 2013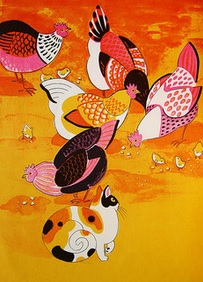 Does your book need illustrations? You can use public domain images but you can also create custom graphics for your books fairly easily. Assuming you're on a budget and can't afford thousands of dollars for a professional illustrator, here are some ideas to find illustrations for your books at a fraction of the cost.
Micro Gig Sites
Fiverr is a popular and useful micro gig site. Everything on this site starts at $5. There are many illustrators on here. Some use Photoshop and some hand-draw illustrations, while others even specialize in comic book art. You can usually get a single illustration for $5. Some illustrators charge extra for colors, while others do not. Keywords to search with include 'illustrate,' 'draw,' 'cartoon,' and 'image.'
When buying off of Fiverr, always ensure you ask the illustrator about the rights for the image. While many illustrators understand that selling the rights is part of the job, others do not. Knowing your rights will help you choose the right illustrator.
Freelance Job sites
These sites include Elance, Guru , and more. They are actually the complete opposite of gig sites like Fiverr. On gig sites, the provider posts the job, complete with cost, and waits for a buyer. However, on a job site, you post the job and the range you are willing to pay and wait for a provider to answer. Most job sites are free for people looking for providers.
In most cases, you will get not one, but several people applying for the same job. Once that happens, it's just a matter of reading proposals, looking at portfolios, and choosing the provider and price you can live with.
Art Schools
If you live anywhere near any kind of college or a special high school, you can hire a student. Students are eager for real world experiences as well as samples for their portfolios. The schools themselves also encourage this. Simply contact the school and see who you need to talk to about offering a student this job.
Some schools even have virtual job boards just for their students. While some students are willing to work without pay, paying them will help build a good professional relationship. This will come in handy should you need them again after graduation. Schools, too, are more likely to list positions that pay.
Public Domain
The best thing about public domain images is that you can actually combine and transform several images into a 100% new and original illustration for your book. With true public domain, no attribution is required. These sites (like Public Domain Clipart) expect you to use their images in your business endeavors.
Though many people think of vintage illustrations when they think of public domain, there are also a surprising number of comic books, paintings and photos also in the public domain. These can be turned into something new through the use of Photoshop or Gimp.
And Remember...
If your book needs illustrations you don't have to do them yourself. It's always better to hire an illustrator if you can't draw or take no joy in image creation. Fortunately, with the invention of the internet, it's easier than ever before to find quality illustrations at an affordable price. In addition to hiring an illustrator to provide custom illustrations, you can also combine and alter public domain images into your own custom illustrations.
Have fun finding the perfect illustrations for your business!
Mercedes Tabano
Mercedes Tabano is writer and marketer, content specialist who has been, publishing in magazines and on Amazon's platform for years. Her blog
http://www.profitablepublishingpossibilities.com
helps authors discover all the ways to publish profitably.
If you'd like a free Little Black Book on where to find royalty free images on books and blogs, sign up at:
http://profitablepublishingpossibilities.com/optins/littleblackbook/