3 Tools To Optimize Your Precious Time And Increase Your Productivity
Posted On: 2014-04-23
by: Ashley Zee
April
23, 2014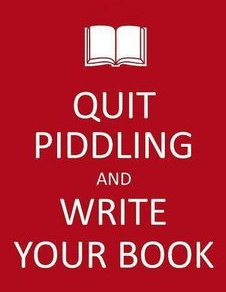 A dirty but true fact: no one has time to write a book.
Families, work, hobbies, school, and the like all command our time and attention. This is fine because all these things engage our brain and thus makes our books more interesting to read but the hard truth is that all self-publishers must make time to write.
Not only must self-publishers actually set aside time to write, but self-publishers must also take that precious time and maximize its fullest potential. It does no good to set aside an hour to hunker down and painstakingly edit a book and instead spend 40 minutes of that hour looking at facebook or watching youtube videos.
Time (mis)management is therefore one of the biggest obstacles to successfully publishing a book, but there are great services (some are even free!) that you can use to combat procrastination and other inefficient time-management practices.
Remember The Milk
This tool is intuitive and brings the classic "to-do" list up to speed by integrating it with 21st century technology.
Remember The Milk
is really designed for daily life (go to bank, pick up kids, call dentist to make an appointment, etc.) but you can make a book-specific list that is devoted solely to your self-publishing endeavors. It's quite to register for a free account so you can start using this great service immediately!
Tip:
whether or not you use Remember The Milk or any other time-management tool, always break your list into small chunks. The smaller and more specific each "to-do" item on the list is the more likely it will get done AND you'll get that addictive feeling of accomplishment with each item you cross-off. "Edit the book" is not as specific as "edit the prologue", for example; edit the book is a large and daunting task, but editing just the prologue is infinitely easier to accomplish. An even more specific task would be akin to, "Edit the first five pages of the prologue". You get the idea. The smaller and more targeted the to-do list, the greater the chances of everything getting done.
Remember The Milk
is a task manager and list creator that works with practically every smart device on the market. You can get "to-do" reminders via email, SMS, instant messager ((AIM, Gadu-Gadu- Google+ Hangouts, etc.) ICQ, Jabber (XMPP), Microsoft Messenger, Skype, Yahoo Messenger, Twitter, desktop notifications, and notifications on iPhone, iPad, Blackberry, and Android. Since you can be reminded of what you set out to accomplish in so many ways there's really no excuse to not stay on track!
750 Words
This is not a free service (it costs $5 a month) but if you are SERIOUS about writing your book quickly and without distractions this is a fabulous service to use. There is a 30 day free trial, so you can use
750 Words
for a month without paying a penny; you might find you don't like it (so no harm done if you cancel before 30 days), you might find that you finished your book within 30 days and thus don't need it anymore (so you are free to cancel or you might opt to keep it for future books if you want), or you might find that you love the service and want to keep it regardless of whether or not you finished your book within the 30-day free trial. I tend to use things more if I pay for them, so $5 is enough to keep me interacting with service and focused on my writing without breaking the bank, but you might feel differently about this matter.
Anyway,
750 Words
is the rough equivalent of three pages. Can you imagine how much you could get done if you wrote three pages a day? 750 Words turns this task into a sort of game where points are awarded and fun animal badges (like a hamster or cheetah if you consistently work really quickly) are given to those who are diligent and persistent in their writing efforts. It's actually psychologically very rewarding! Furthermore, there's a feature that allows you to post to social media announcements about your daily accomplishments so it holds you publicly accountable. The reward and "fear" of writing-amount shortcomings being publicly known are powerful motivators to set aside time to write and to use that time wisely.
The content you write everyday is private and exportable, so as long as you set a good password that you will definitely remember (there's currently no way to retrieve a password in case you forget!) your writings are very secure.
RescueTime
This tool is designed to help you analyze your daily habits so that you can see where you waste time (and for how long), what time of day you tend to be most productive (so that you can schedule your writing time during your peak brainpower time), and gives you weekly reports so that you can track your progress over a long span of time.
It also has features that you can enable to publicly shame you if you procrastinate, which sounds terrible until you realize it's completely optional and a really effective deterrent for putzing around on the internet or playing games instead of working on your eBook. A real example of RescueTime's time-wasting notification says: Whoops! You spent 2 hours on Candy Jewels today. Maybe next time. Tweet this, and invite your friends to berate you for your lack of focus! The threat of this being broadcasted across the internet is enough to keep most people singularly focused on their tasks at hand.
RescueTime
is thorough in keeping you productive ...much like Remember The Milk, RescueTime automatically can synch across computers and smart devices so no matter what medium you are using you will be held accountable for optimally managing your time.
If you spend significant time in front of a computer screen - which as a self-publisher you certainly do -
RescueTime
is one of the most effective time-management and productivity tools available. There is a free version and a premium version, but for self-publishing related time management practices the free version is probably sufficient.
Are there any tools or software that you use to make the most of your precious time? If so, share it with us either on our Facebook page or on our website!
Until Next Time,
Ashley Zee